White Rabbit awaits you in San Francisco at the leading globally-focused event for growth marketers.
White Rabbit will be participating as an Official Exhibitor at the 2019 Growth Marketing Conference, the largest event for B2B and B2C growth marketers. This event will be hosting world-class leaders, speakers and workshop instructors to teach growth strategies and tactics to drive rapid, cost-effective, sustainable revenue and user growth–in 2019 and beyond.
Visit us at Table 20, Terrace Room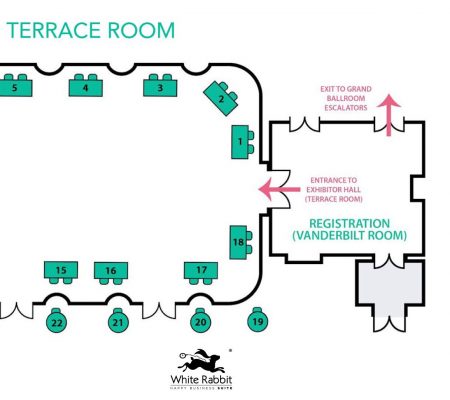 Come and visit us on December 11 from 2 PM to 7 PM, at the stand number 20, just outside the Terrace Room, and learn more about a real Customer Data Platform. Also, have the chance to speak first person with the creators of White Rabbit and have a live demonstration of its powerful business application.
Were you not able to get a ticket to the conference?
Try your luck to win a GMC Community Pass of the Growth Marketing Conference to visit us, just click on the following button and we will contact you.
Additional benefits:
Get on a first-name basis with sponsors and learn about the latest growth technologies from the market-leading exhibitors featured at our Growth Tools Showcase
Take advantage of our networking app, Brella, which allows you to schedule a time to exchange ideas, broker partnerships, or simply network one-on-one time with event attendees and speakers
Attend Leadership Keynote and Growth Case Studies track (Grand Ballroom)
Find out more information about the GMC, click here.
Who else will be attending
From big, enterprise brands like Google, Microsoft, LinkedIn, and Adobe, to innovative high-growth companies like Airbnb, Uber, Spotify, and Stripe, growth marketing leaders and high-level decision-makers across the industry, organizational, and international lines.
Come and visit the White Rabbit wonderland on December 11! Happy Business!